Back to News
Raffel Local Support for Animal Shelters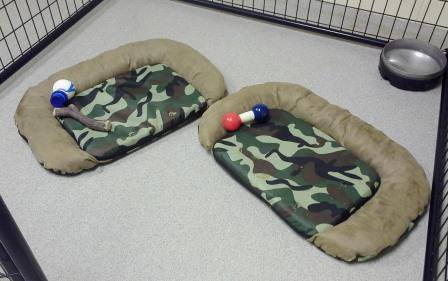 Recently, Raffel was able to provide local support to animal shelters in Wisconsin and Mississippi such as HAWS-Waukesha, https://hawspets.org/, Washington http://www.wchspets.org and Ozaukee County https://www.wihumane.org/contact/ozaukee-campus Humane Societies, Pineview Wildlife Rehabilitation Center http://www.pineviewwrc.org/ and Tupelo Lee Human Society http://www.tupeloleehumane.org/
Raffel donated heated pet beds with our comforting heat technology to these facilities to help support their missions of caring and rehabilitating animals in need.
Here is what one of the shelters had to say about the donation:
From: Rachel Allred <rachel@tupeloleehumane.org>
Date: June 5, 2019 at 2:00:02 PM CDT
To: dcook@raffel.com
Subject: Thank You!
Mr. Cook, 
 We just want you to know how thankful we are to you and your company for providing the heated beds! They are wonderful for our infant puppies and kitties and our critical care patients as well as our older furbabies that need extra support and comfort while here. 
 We sure will put them to good use and bless you all for thinking of us! 
 Rachel Allred
 Director of Operations
Tupelo Lee Humane Society