Back to News
Health, wellness are at the forefront of technical developments for motion and recliners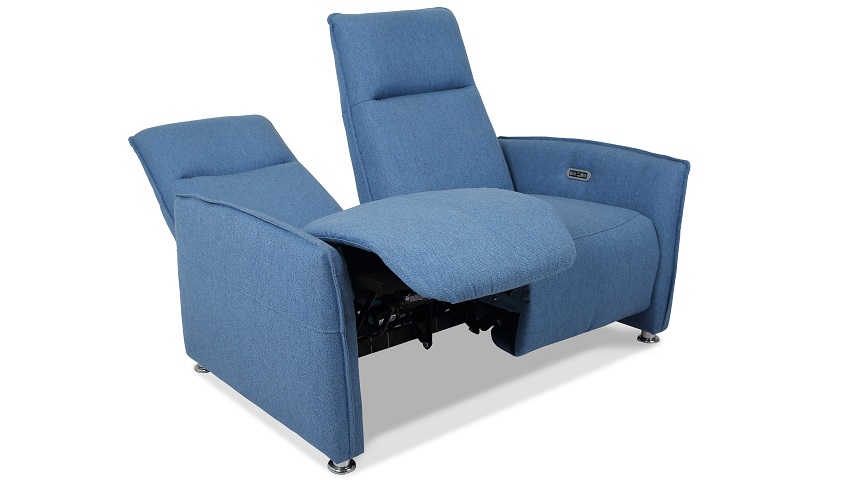 8.14.20 - High Point, N.C. 
Furniture Today asked contributors to this report share thoughts on technical products related to motion upholstery and recliners set for introduction or currently in development.
While hesitant to give too much away about future mechanisms and components, they did talk about how their latest offerings indicate what furniture manufacturers can expect moving forward. They also shared general thoughts on where technology is heading for motion.
Eric Knott, senior vice president of marketing and sales at CIAR, sees an increasing demand for better ergonomics and health-related functionality such as massage, lumbar support and airbag systems.
"Consumers will continue to be price-oriented but are now also looking for value, functions and related benefits," he said, noting that digital presentations while showroom visits are restricted is an opportunity for manufacturers to inform and educate their target audience about "inner values" of the products they aim to sell.
Prior to the COVID shutdown, Leggett & Platt was in the field researching what customers are looking for in mechanisms moving forward.
"We're hearing they want to bring goods to market that offer stress relief, better blood flow with higher leg elevation and other health benefits," Vice President of North American Sales for Home Furniture Components Richard Weeks said, noting zero-gravity function in all recliners, both high-leg and on metal bases is a focus.
"You have to be able to take all these features and spread them across your entire mechanism platform," he added. "We have a vigorous product development pipeline. Sometimes it takes six months to develop, sometimes several years. It's fairly capital-intensive with all the tooling, but there's a lot of development we do to accommodate different styles."
A good example of that is L&P's Cloud Zero mechanism. Available in different models with sometimes varying features, all offer the zero-gravity position.
Franklin Corp. gave a sneak peak at its new "Titan" rocking mechanism to accommodate extra-large reclining furniture, which is set for October introduction.
"It caters to the larger-scale individual and rocks with heavier load capacity," said Chuck Tidwell, vice president of merchandising and product development. "This is a rocker-recliner that feels secure for a larger person."
Titan has a 500-pound load capacity for pieces up to 50-inches high and with up to 46-47 inches between the arms.
"The weight stabilizer is designed to equalize body weight throughout the mechanism structure with zero flex," Tidwell said. "We're introducing with it a 15-gauge carbon alloy tubular base construction."
Emomo shared information on a couple of its new products that will be seen at October market. One is a new power sofa-to-sleep configuration geared toward studio apartments or tiny homes. That system integrates the mechanism and actuator for smooth operation and while accommodating stylish furniture designs.
And while it didn't provide much detail, Emomo and its Beyond Smart furniture arm also are bringing out a small "fitness chair" that addresses health and wellness issues.
"Imagine how nice it would be if you could easily exercise for half an hour after a busy day while reading, watching TV or even chatting with family and friends," said Emomo Vice President Rosary Tang.
With COVID-19 a preoccupation around the world, Raffel Systems launched in August a series of components incorporating ultraviolet C technology to sanitize remotes, cell phones, keys and other surfaces. Those products include cupholders, chargers and other components designed for use in furniture.
Mark Stecker, vice president of sales and marketing for Raffel Systems, noted UV-C technology has been around a while, often in the health care sector where it's used for robotic cleansing of operating rooms and surfaces.
"The technology is sound, and in our case it's about applying it to different products and applications." That includes the hospitality market, where it can be used for sanitizing hotel rooms and lobbies, or theaters.
In addition to cup holders, and controls, the UV-C products in the works at Raffel include monitor stands with a space to slide the keyboard in for sanitizing.
"People are sanitizing everything in the home, and this technology uses no chemicals and produces no smells."
https://www.furnituretoday.com/furniture-manufacturing/health-wellness-are-at-the-forefront-of-technical-developments-for-motion-and-recliners/